Student Profile: Usman Shahid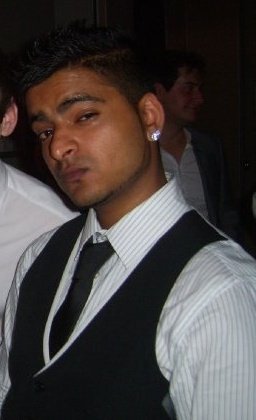 I have just finished a BSc in Media Production at DMU at the Faculty of Technology. This degree allowed me to further my existing skills as well as learn new skills and approaches. Some of the topics that were covered included Audio and Video post production skills, how to use After Effects, creating inter active programmes and the technical/scientific theory behind the subject.
I do see myself as coming from a specific discipline area. Having come from a BSc background the materials that was learned was very structured in a scientific way, although when I'm working on a project I try to incorporate the Arts into the piece as well.
The IOCT Masters in Creative Technologies is unique in the fact that it uses a cross faculty approach, which gives us the opportunity to work across disciplines which we may never work in.
This gave me the chance to broaden my skills which were mainly from a science background and how I can implement these new skills into my work.
The thing I enjoy about this programme at the moment is the interactive Module, which covers Flash and Programming. This has been a tough module so far, however it is really enjoyable if you put the work in.
One of the main challenges I've come across is the communication barrier between peers. Having come from a Science background, some ideas I've had have been hard to convey to some people because they may have come from an Arts background. The way I've overcome this problem listening to people and trying to convey messages in a way they may be more comfortable with.
At the minute I'm working on an interactive programme, which will be built in Flash. The application is to be designed for a local business were they could use it as a promotional piece.
I would like to continue my work in Creative Technologies by creating work that uses more than one traditional discipline. Hopefully by the end of this Masters I will have that skill set.
For further information or to be kept informed about the IOCT Masters, please contact:
Dr Sophy Smith
Institute of Creative Technologies
De Montfort University, The Gateway, Leicester, LE1 9BH
Tel: (+44) 0116 255 1551, ext. 6864
Email: SSmith05 [at] dmu.ac.uk