Tuesday 9th September 2008, 12pm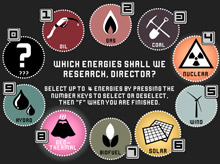 NRG by Chris Joseph, www.chrisjoseph.org/nrg
It's 2010 and you have been appointed to lead the new World Energy Directorate, with the power to control international spending and research on energy sources and production. Your decisions will influence the life of billions of humans, countless species and the Earth as a whole. How will your choices change all our lives during the planet's next forty years of industrial development?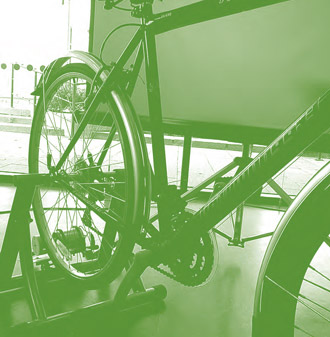 Part environmental game, part multimedia artwork, NRG (short for En-er-gy) is a self-sustaining, people-powered installation. No previous knowledge about energy issues is assumed or required, but NRG is intended to stimulate thought and discussion about energy consumption, its links to global warming and the need for the development of lifestyle alternatives.

NRG was created by Chris Joseph as part of the first Digital Writer in Residence position at the Institute of Creative Technologies (IOCT), De Montfort University, Leicester, UK.

Links:
NRG
---
---

The IOCT Salon was managed by Chris Joseph during his position as Digital Writer in Residence at the Institute of Creative Technologies, De Montfort University from 2006-2008. This residency was funded by Arts Council England: East Midlands.



| | |
| --- | --- |
| The IOCT Salon was held at and staged by | and supported by |