Sonic Art and Soundscapes
Ears II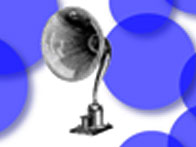 The goal of "EARS II" is to develop a website with an accompanying curriculum for children (11-14 year olds in the first instance) based on the ElectroAcoustic Resource Site (EARS I). EARS II will explain the main concepts of electroacoustic music to inexperienced listeners. It will call on elements related to music appreciation (the ongoing Intention/Reception project) and creativity (new software developments, in particular the Sound Organiser project). My research will focus on the understanding of concepts related to electroacoustic music making and associated research.
For further information about this project, please contact:
Motje Wolf, Institute of Creative Technologies, De Montfort University, The Gateway, Leicester, LE1 9BH.
Email: motje.wolf [at] learner.dmu.ac.uk