Sonic Art and Soundscapes
Web-based radio and performance radio: new contexts for radio art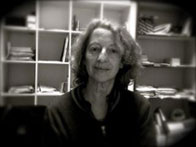 A paper about this project has been published in the proceedings of the Electroacoustic Music Studies conference 2008, and is available here: http://www.ems-network.org/ems08/paper.html
The main purpose of my work is to establish links between musical creation and radio art. This research focuses on three aspects:
The development of new forms on the web-based radios
The radio performances
Radio art in education
I will examine the impact of web radios by focusing on the study and the production of new forms of the radio art, conceived to be broadcast on the Internet.
As regards of the radio performance, I will create radio pieces on stage by using the following techniques: combining are and remixing the sounds in real time; using the spoken voice live or recorded; mixing environmental recorded sounds with live instruments transformed in real time; adding images, lights and theatrical actions.
Last year, this project had the first phase through the development of these activities:
During two weeks I have given Seminars for the students of First year of Bachelor of Art who work under the supervision of Dr Ron Herrema and Dr Robert Weale. During my stay I also have created a model of the first page for the future MTI radio web.
I created with students, a performance on stage which I called "En forme d'aile" and which was presented on May 8th 2007 at the Trinity Chapel of Leicester.In this performance we used the materials usually found in radio art: spoken voice, environmental sounds, music. For this performance I have asked students, colleagues and friends to send me recorded sounds (texts or soundscapes). In addition to the sounds recorded by the students I have received sounds from all over the world (USA, Brazil, Poland, Greece, Argentina) and in many languages. Some selected students and colleagues from Leicester participated as performers. My role was to coordinate the whole event. I prepared a series of short sound compositions which I played during the performance. I also improvised on a piano.
As a visiting research fellow, I was asked by Dr. Ximena Alarcon from the DMU to collaborate with her on an educational project in the framework of the Leicester Creative Partnerships Regional Programme. Our project was to create a web based radio produced by children. This project took place in an elementary school located in Belton, from 4th to 8th of June 2007.
For further information about this project, please contact:
Andrea Cohen, De Montfort University, The Gateway, Leicester, LE1 9BH.
E-mail: andrea.cohensak [at] gmail.com