Student Profile: Jennifer Green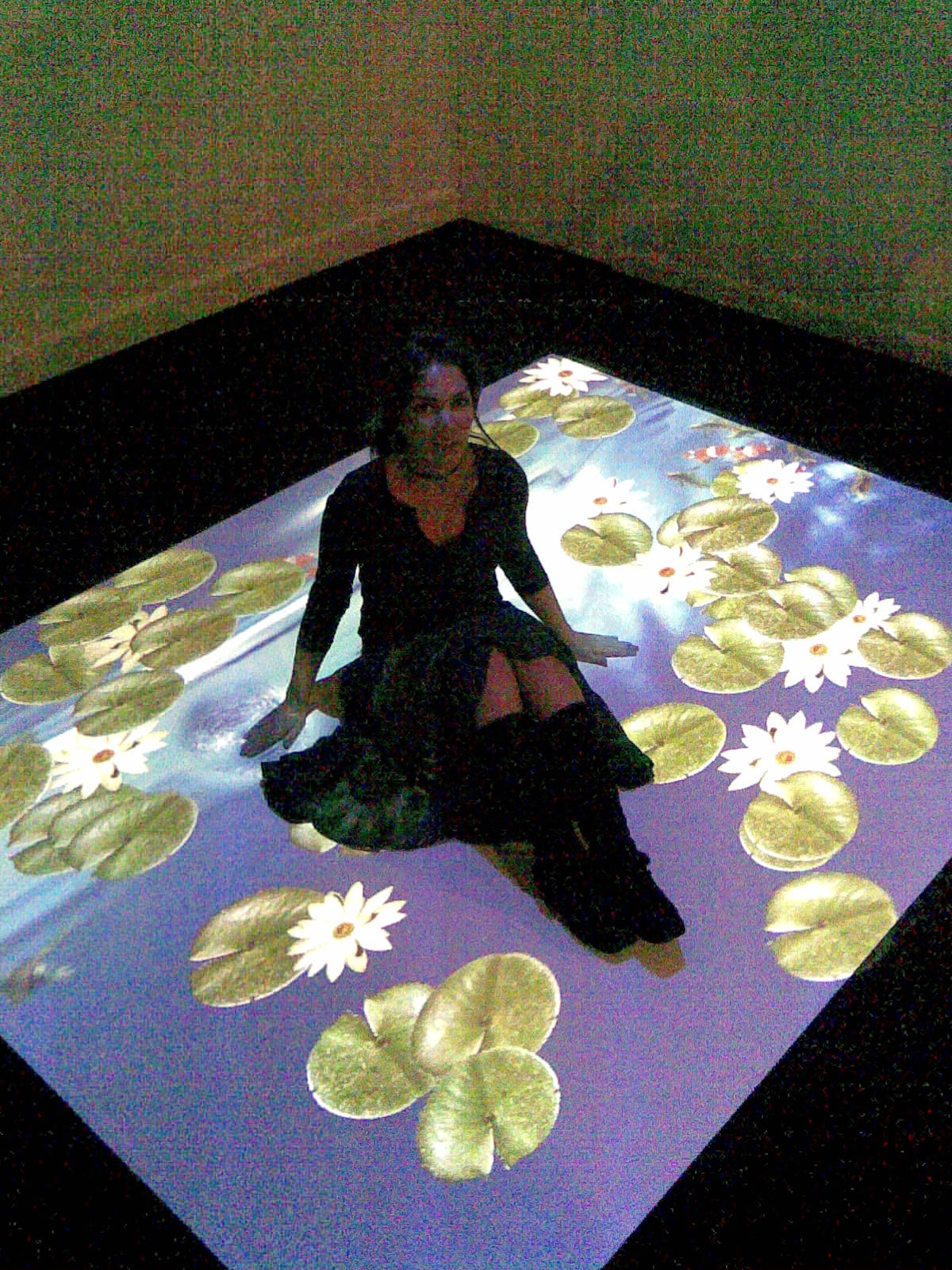 I am an Artist specialising in Digital Art, Multimedia technology and digital production. I am an Ideas person; best translated through digital and traditional art. I am an artless aesthete. I like to be reductive and unpretentious. I utilise Second Life: Lefue Cazalet, Face book, Skype, YouTube: Stellar Jen1, and Twitter: StellarJen1. Join me and if you see me, talk to me.
I have a deep rooted interest in everything creative. I learn fast, have good project management skills and can apply myself to any creative or research project with natural ease. I have an active sense of humour, and a balanced mature outlook on life. I keep up with contemporary practice, research and production. I am good at forecasting popular and/or captivating concepts and releases. Being an artist and in particular a Digital Artist I can pre visualise / conceptualise purpose and aesthetic of, or for technology.
My interests lie in Art, Technology, Music, Science, Research and Education. In particular I am interested in how these can be combined in order to help people, and to help realise a brighter, better, more economically and environmentally friendly, sustainable, one world future. My interests also lie in the combination of technology, with art for the purpose of communication, outreach, and entertainment.
I have a BA (Hons) Digital Art from UWS. Over the past five years I have completed many screen based audio and visual projects that have involved, planning, research, interactive design and production. In order to produce my work, as well as traditional art materials, I use Industry standard software such as: Maya, Flash, Director, Premier Pro, After Effects, Sound Forge, Fireworks, Dreamweaver, Illustrator and Photoshop. Also, I have just learned how to navigate and produce work in XNA, SAS, Isadora, and Virtua 3D. I have experience in developing ideas from conceptual stages through to post production. I can work autonomously or with a team using strict guidelines, a brief or a self set brief. As well as my Digital work I have produced self-standing installations and artefacts as well as installations and artefacts "wired", to technology.
I do not see myself as coming from one specific disciplinary area, although so far my final productions may fall under the umbrella of Art. As a Digital Artist one must have an understanding of Fine Art, Visual Communication and technology. In order to work well with Hardware and Software one needs an understanding of basic engineering and computer engineering.
My work is often underpinned by scientific research. Music and science really are a driving force for me. Converging the areas within disciplines that inspire me ( Music and Biological Science), with the disciplines I use in and for research (science and humanities)and with the areas within Humanities and Science that enable me to produce my final pieces (Art, Engineering and Computer engineering) I am able to take a project from an Idea to a final piece.
This disciplinary mash up is natural to me. It is my personal opinion that Science, Art and the Humanities complement and enhance each other. The IOCT embraces this interdisciplinarity. The range of taught classes available across disciplines provides broader choice and learning. Knowledge is power. The more you take in and the broader the collective, the higher the likelihood of producing a better final piece or product. In a team we all have a specialist role to play in order to make one really strong thing, or community. If working independently each area of study has its role to play in the production of a final project.
I see it as a 21st Century Cabaret Voltaire.
It surprises me that people tend to see convergence as an entirely new concept, when Da Vinci himself worked cross discipline; we just haven't caught up yet!
I believe if we were free (educationally) to focus on our individual intelligences (what we love doing), from primary education onwards we would have a much happier, more co operative, and productive world. Using Art, Music, Science, Engineering, written and spoken language we communicate and create something from nothing, enabling us to venture forward using our ideas to build new technologies and new worlds.
"If you always do what you have always done, you will always get what you have always got"! (Anthony Robbins)
Changes need to be implemented globally in our Education systems, Judicial systems, in the Financial world and environmentally.
The main question for me is: "How can technology help with this"?
What I have found most exciting about the IOCT Masters so far is the range of taught courses (they are pretty extensive, and up to date), the quality of the staff pool and visiting professors, the availability of cross faculty facilities, the similarities and differences between my cohort, and the sheer amount of Ideas bubbling under the surface.
In terms of continuing my work in Creative Technologies in the future given the opportunity, being able to work with Art, Technology and Music in a creative or research capacity would help me share my passion and potential using my skills and ability. Whether employed or self employed, for a large corporate or a small independent company or in education, I would feel fortunate to be able share my ideas and experience in order to achieve a collective goal. I pursue the idea of technology working in harmony with nature. Technology can be looked to for positive solutions, using research informed thinking. I am aware research in to technology and technology related areas has to be fluid and continuous however, I will always continue my research consciously, subconsciously, professionally or academically, as it not only underpins my final productions and fuels my ideas, it is a large part of who I am.
For further information or to be kept informed about the IOCT Masters, please contact:
Dr Sophy Smith
Institute of Creative Technologies
De Montfort University, The Gateway, Leicester, LE1 9BH
Tel: (+44) 0116 255 1551, ext. 6864
Email: SSmith05 [at] dmu.ac.uk