Student Profile: David Lane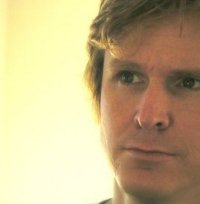 Brian Eno once suggested answering the question "Who are you?" by listing all one is in 30 seconds. I am:
A male
A writer
An agnostic
A translator
A meat-eater
A Mensan
A son
A university graduate
A foodie
A procrastinator
A rower
A designer
A sustainability advocate
A member of gen x
An Angeleno
I posses a BA in Humanities from Loyola Marymount in Los Angeles as well as a German language proficiency diploma from the Goethe Institute in Berlin. In the past, I've worked professionally as a sound technician and camera assistant for film and TV. I was a founding member of a non-profit pluginamerica.org, established in the wake of Iraq invasion, advocating for plug-in vehicles. I now manage an independent print-on-demand publishing entity, Atara Press, specializing in Jewish memoir and works in translation. I also do some work in ceramics and acoustics, which I intend to expand into a marketable venture in the future.
Humanities students are inherently multi-disciplinary, so I wouldn't describe myself as coming from a specific discipline area. The Humanities are what I live and breathe, though, in this day and age, the pace of technology and the expansive effect of the internet require some adjustment in our attitudes and approaches. The pace of life has changed. Life out on Thoreau's Walden Pond still appeals, but I'd hope there's wifi out there.
I joined the IOCT as there was nothing else quite like it that I'm aware of in my home country. It's interesting to see how this country is taking steps to prepare itself for an economy that relies ever more on creative industries. DMU is bustling with creatives [sic] and there's something in the air that relates to a new level of credibility for those that don't fit the old mould. The value of the creative mind, the broadist, and the techno geeks….their time is now.
At this stage, I'd say the quality of the instructors and their diverse backgrounds have really impressed me. Our Digital Cultures module mixes a wide variety of instructors working together, from Steve Gibson, to Sue Thomas, to Andrew Hugill, and Internet guru Howard Rheingold out in California (via Skype).
My final project will undoubtedly be the most significant challenge. It's not defined as of yet, but will likely include aspects of acoustics and design. I'm networking a great deal here at uni, across faculties to do this.
I'm working in a team to set up a participatory installation on Leicester environments. The IOCT lab has supplied us with great tools to do this.
I can't say, how I'd like my creative technologies work to continue in the future, but neither could I have predicted all the unique endeavours I've been a part of in the years past. I just hope it may continue, and that the portals remain open.
For further information or to be kept informed about the IOCT Masters, please contact:
Dr Sophy Smith
Institute of Creative Technologies
De Montfort University, The Gateway, Leicester, LE1 9BH
Tel: (+44) 0116 255 1551, ext. 6864
Email: SSmith05 [at] dmu.ac.uk